ARTICLES
Editor's Note


2020 is a year for the history books. COVID-19 pandemic, global recession, police-involved killings, black life matters protests, the election—all coupled with our family and work lives alternated like never before—leaves most
of us wondering how much more can we endure.

Philosopher and psychologist William James once said, "Most people don't run far enough on their first wind to find out they've got a second." As a runner, I appreciate this sentiment. Living in today's climate—I hope we breathe our second wind.

Published at:
​​https://www.slobar.org

El Vette Donated

While growing up I came to know there was nothing my dad could not fix. At some point, I noticed my dad, John Jacobi (sometimes known as JJ) strived to do things differently than most. For instance, he wouldn't buy something if he knew he could make it. Sometimes this was just plain embarrassing to me but as I got older I realized not everyone could engineer the things that he did. He was an engineer by trade and grew up working in garages on cars. Our family never took any of our cars to a shop as there was no need. He would also improve upon something if he knew he could build it another way. Nothing hits this point across like what he did with his most favorite type of car – the Corvette.
​
Published at:
​​https://www.corvettemuseum.org/

Letters From Vietnam:
​A Daughter's Discovery

She wore a breezy skirt and gently leaned toward the officer as she talked her way out of a speeding ticket. All my dad's friends loved talking with her. All her friends loved laughing with her. I watched the swarm of people she could command with her raspy Marilyn Monroe-like voice. At dinner one day she said some random person asked to photograph her—in a swimsuit. I never had the guts to flirt with men the way she could...
​

Published at:

https://www.historynet.com
Hybrid-Homeschoolers: Adventure Abroad

San

Luis Obispo Classical Academy is a hybrid-homeschool immersed in a classical curriculum with a focus on outlining character and modeling a lifelong love for learning. San Luis Classical Academy otherwise known as SLOCA functions with students on campus either two or three days a week along-side parent-teachers implementing curriculum on the remaining days. Our course of study takes root in pronounced literature and history.​

​

Published at:

https://www.theoldschoolhouse.com

What if we took the turkey out of Thanksgiving?

It is that time of year again: the holiday season. Thanksgiving is the time when we should take stock of our lives and give gratitude for all that we have. What a novel concept—as opposed to other holidays where we take stock of what we might perceive we don't have and demand more and more. It is my favorite holiday. I love the idea and task of focusing on all that I am grateful for.

​

Published at:

www.newtimesslo.com/

Is the Cost of Law School too High for Women?

Fifteen years ago, I graduated from law school in New York, with your typical law school educational debt. My first job out of school, I earned what seemed like a decent salary but facing educational debts, as well, made it challenging if not impossible to live on my own in New York City. I found solace in speaking with other young attorneys like myself about how to survive.

​

Published at:

https://ms-jd.org/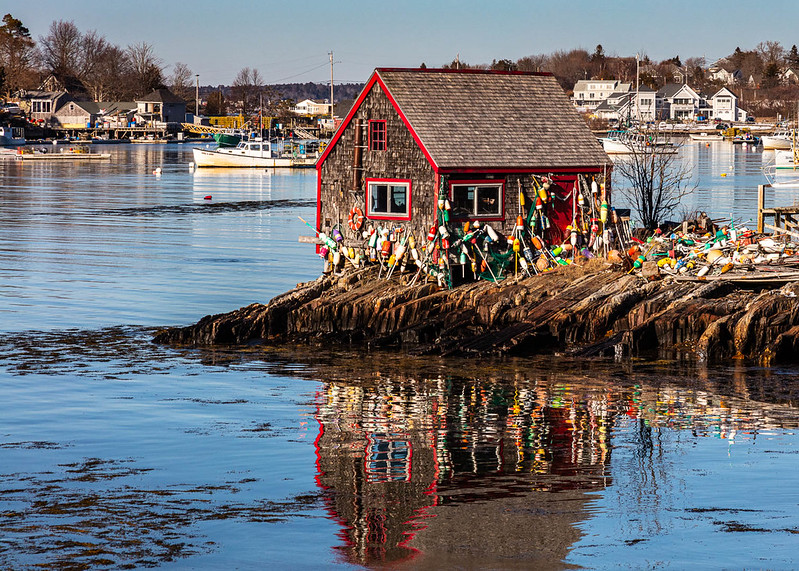 Life Here By The Harbor
Winner of the 2005 Boothbay Register Poem Contest
It began with a book. It was a love story. The tale was about a place. You see maybe it was their dream but it was our dream too. Those novels that speak to you are the novels that mirror your life.
They were an ambitious couple, propelled by long years of education and training for what they hoped would bring rewards. They lived the fast past city life, paid their dues, achieved their goals but somehow longed for something of a different kind, an unparalleled place by design.
The ocean moved her. The faithful sound of the waves, the smell of the shore. It all brought her serenity. The water has a calming effect. They could both see that.
He was fixated on the mountains. The stillness he felt in the woods. The smell of the balsam brings forth a rush of the senses. Hikes through the brush brought him tranquility. The woods have a balancing effect. They could both see that.
So they left their busy city life behind to live in balance in that place. The first night they spent in town they shared a meal at a local seafood restaurant. They watched the sunset and eyed the boats navigating the harbor. They never breathed easier.
It is a village on the water with a charm from another time. Life here seemed to present itself in its simplest form, unadorned and beautiful. The summers in Maine could seduce the hardest of hearts.
In time, the sand between her toes gave way to the rustling of leaves around her feet. The vibrant colors brought forth warmth in their hearts but a chill in the air sent them to cover up a bit.
Winter will test your loyalty. Slowly the village closed its shops and life grew dark. Some balance was lost. The summers at the beach and the hikes in the fall brought us wisdom beyond our reach but yet it was the winter that forced us to reflect and recognize our wisdom gained.
Our place is one where the sea surrounds us. The pine trees line our path. The mountains we climb are here to challenge us. The seas we swim are here to carry us. Life here by the harbor speaks of balance.
​
Published at:
https://www.boothbayregister.com/
​